Are you feeling
soreness?
neck pain?
shoulder pain?
back pain?
tired?
tense?
fatigued?
down?
stressed?
drained?
overwhelmed?
Relaxation is moments away
All of the Benefits, None of the hassle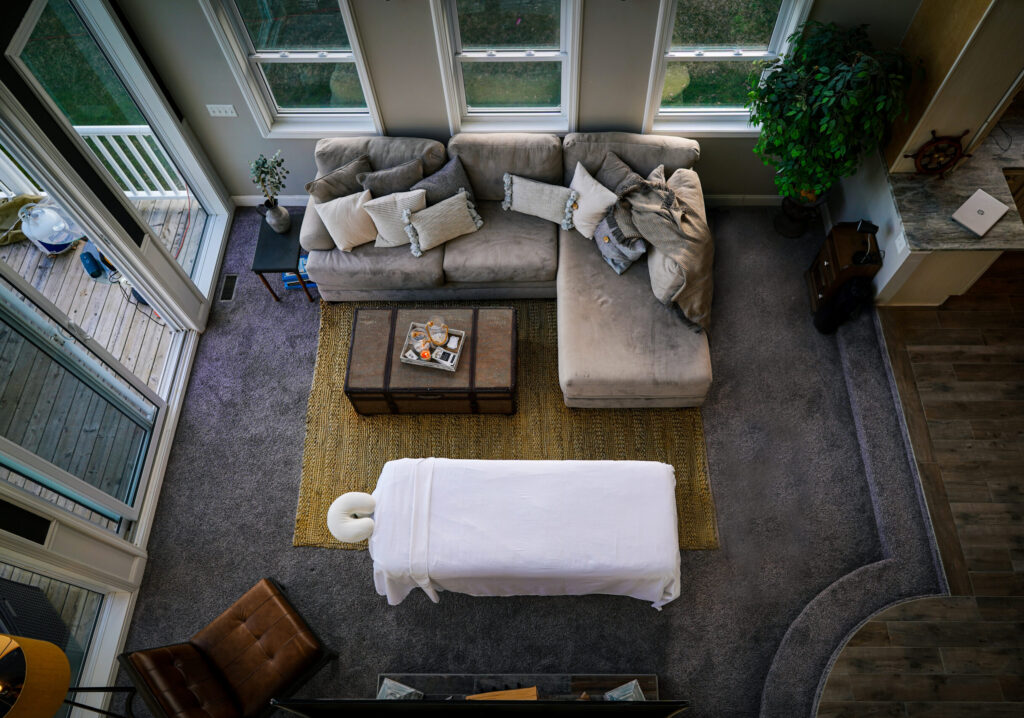 We take care of the not so fun part, so you can just relax. Home Comfort Massage makes things easy from start to finish with everything from simple online booking to convenient payment options. 
We also understand that life happen and when it does you shouldn't be penalized for it, so don't worry about a cancellation fee if something comes up and you need to reschedule; even if it's the day of your appointment!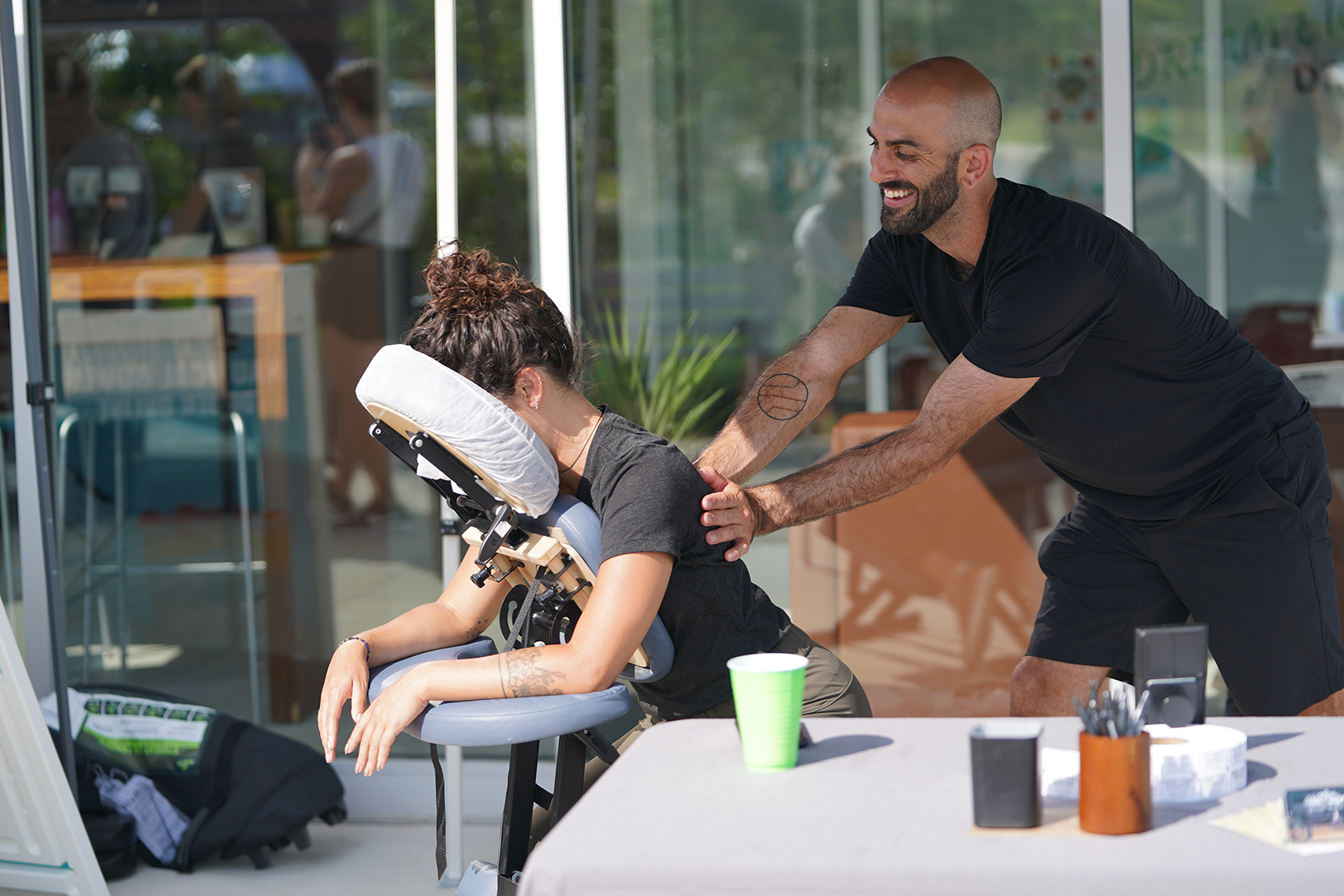 Chair Massage at CLS
In partnership with Chiropractic Lifestyle Studios you will be able to enjoy the benefits of free chair massage while you are there for your visit. Learn more to find out how to take advantage of this great opportunity!
alena kourkouliotis
2022-08-16
If you want a pro, then Mike is the perfect massage therapist for you. I had a perfectly executed, deep tissue massage. Highly recommended! Enjoy!
Megan Markwardt
2022-08-11
Highly recommend! I have been getting in home massages every other week with Mike for over a year now. He is very professional and helped me tremendously with my back pain and tension in my neck/shoulders.
Awesome expirience, best in the game!
If I could give him 10/10 I'd give him 20! He is very professional, on point communicator, and the BEST firm massage I've ever gotten!! I felt completely different after he massaged me. I highly recommend
Alyssa McLaughlin
2022-07-25
Just had another amazing massage with Mike! If you're reading this & are contemplating booking a session, here's your sign to book one now! Mike is amazing at what he does & always leaves me feeling refreshed & relaxed. Not having to leave my house is a huge benefit too. 10/10, would recommend 😌
Brystol Balasko
2022-07-14
Mike was great to work with from the start. Between scheduling my first appointment, to the set up, the massage and after the appointment he was extremely professional. 10 out of 10 - the best massage I've never had. Very detailed with massaging all the right places and being gentile when needed. I'd highly recommend him to all my friends and family! Looking forward to my next massage.
One of the best if not the best at his craft. Sessions with Mike are awesome, he is able to find all that stress and tightness in your muscles and body and applying different techniques makes you feel, like new when done. Both my wife and I highly recommend Mike.
Jennifer Rogers
2022-07-11
I've been using Home Comfort Massage for almost a year now and Mike has always given 100%. He's very professional and always on time! He is attentive to my needs and gives great pressure. My feet used to give me a lot of issues and now they are much better thanks to him!
Robin McIntosh
2022-07-01
Mike is very good at what he does! I feel relaxed and refreshed at the end of every service!
Have you had a massage with us already? Leave a review of your experience to help others and get 25% more time on your next session as a thank you from us!
Follow Us On Social Media!